Refinancing Your Mortgage with Bad Credit in Canada? Here's Everything You Need to Know
Refinancing your mortgage with Bad Credit in Canada?  Mortgage refinancing means trading your current mortgage for a new one with better loan terms, such as a lower interest rate, a lower monthly payment, or a different repayment period.
When you refinance your mortgage, you apply for a new loan from a lender and use it to pay off your existing mortgage. You may also take out additional funds to consolidate debt or other worthwhile purposes. The new mortgage could have a different amortization, repayment schedule, and interest rate. However, Mortgage Refinancing can be done with conventional banks, or Alternative B lender if there is bad credit score. Keep in mind that refinancing may involve additional fees with the Alternative B Lenders.
If you have equity built in your home, you may take additional funds when you refinance. Equity, is the difference between the appraised value of your home and the outstanding balance on your mortgage. As you pay down your mortgage and the value of your real estate appreciates, your home's equity also increases.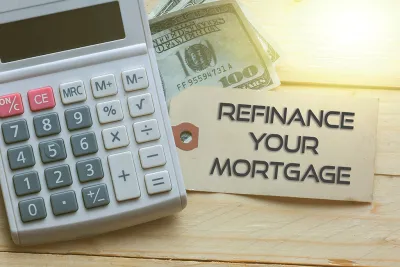 Why Should You Consider Mortgage Refinance?
There are numerous mortgage refinance options to consider when you are thinking of rewriting your current mortgage. Below is a list of the most common options you have whether it is a conventional loan, or an Alternative B mortgage if your have low credit score.
Lower Your Monthly Payments
If your mortgage rate is higher than current rates, refinancing a new mortgage with a lower rate may significantly reduce monthly mortgage payments. If you have a 1st mortgage and a second mortgage, it would beneficial to blend both mortgages together. Paying off a private mortgage lender is prudent because of the lower interest rate of the new mortgage. In addition a conventional mortgage would be amortized instead of interest only payments.
Get a Shorter Loan Term to Pay Off Your Home Faster
Planning to pay off your mortgage sooner? You can choose a shorter loan amortization for your new mortgage, allowing you to save money on interest over the life of the loan. This will help to pay off your home sooner.
Cash-Out Refinance
If you have built up equity in your home, cashing it out is a great way to access low-interest funds. You can use the cash for different purposes, like investing in a business, going on a dream vacation, or consolidating your debts. The maximum cash out amount allowed by lenders is $200,000.
Debt Consolidation
Refinancing lets you consolidate several mortgages into one loan, making it easier to manage your finances.  Also, you can consolidate high-interest consumer debts like credit cards at a lower rate, potentially saving you thousands of dollars.
Renovate Your Home
Mortgage refinancing and using your equity allows you to access funds to renovate your home. You can remodel your kitchen, add another bedroom, or expand your living room. Whatever you decide, renovating can increase your home's value, enhance curb appeal, and improve comfort and functionality.
Spousal Buyout
If you and your spouse decide to part ways, you can split the equity in your home by one spouse buys out the other. In the case of the latter, you'll need a buyout agreement. Don't hesitate to reach out to us to learn more about the spousal buyout process.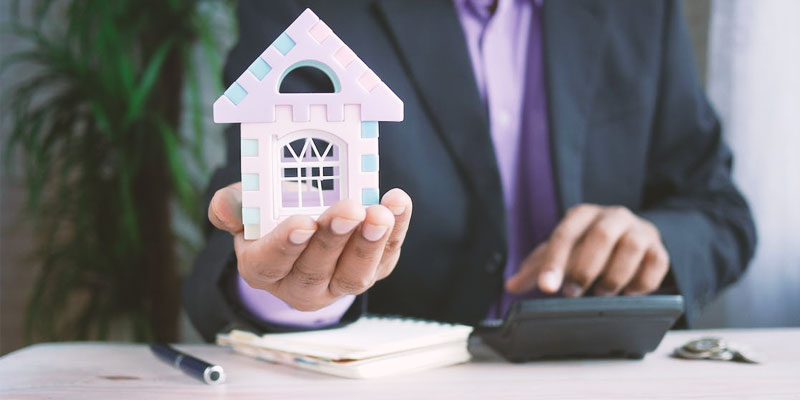 Bad Credit Mortgage Refinancing
But what happens if your credit is less-than-ideal? Would you still be able to refinance your mortgage?
Yes!
Our bad credit refinancing program is created specifically for homeowners with bad credit and self-employed borrowers who have difficulty proving their income.
We offer short-term refinance solutions so you'd have the opportunity to improve your credit score and reapply for refinancing with traditional mortgage lenders.
Lenders that Offer Bad Credit Mortgage Refinance options
There are two types of bad credit mortgage lenders that offer mortgage refinancing:
Institutional Alternative B Lenders
Alternative Private Lenders
While these two terms are sometimes used interchangeably, there are differences between the two.
Institutional Alternative B Lenders
Institutional alternative B lenders specialize in providing alternative financing options to those who may not qualify for a traditional bank mortgage. They offer more lenient lending requirements than banks, making it easier for borrowers with low credit scores. A B lender will also help in cases where the debt serviceability is too high for conventional lenders.
Institutional alternative B lenders are usually credit unions, chartered banks, and trust companies. They typically have a term of one to 5 year term, and have higher interest rates compared to traditional mortgages. This is because of the increased risk of lending to poor credit borrowers. Also mortgage repayment are amortized. See here current institutional B mortgage rates
Private Alternative Lenders
Alternative private lenders are private companies that specialize in providing loans to borrowers who cannot get one through institutional B lenders or traditional lenders. These lenders often have even more flexible lending requirements than institutional B lenders. These lenders usually have no minimum credit score requirements. Private lenders lend on the equity position and often do not pay much attention to credit or income.
Alternative private lenders may include private mortgage investment corporations (PMICs) and other private lenders. They offer shorter-term solutions, around 12 months or less, and typically have higher interest rates and lender fees compared to institutional alternative B lenders due to the risk involved. Also, repayments are usually based on interest only with private lenders. The upside is that alternative private lenders can provide quick closings to funds, perfect for addressing immediate financial needs. The other similarity of both B lender types is they will consider financing situation with recent bankruptcy or consumer proposal.
Both institutional alternative B lenders and private alternative lenders offer lending options to borrowers who may not qualify for traditional bank mortgages. Both options provide a way for borrowers to rebuild their credit and requalify for more favorable mortgage terms in the future. Lastly institutional B lenders are government regulated whereas private lenders are not.
Pros and Cons of Bad Credit Mortgage Refinancing
Just like any financial decision, it's important to weigh the pros and cons of mortgage refinancing for lousy credit before signing the dotted line.
Pros
People with bad credit can qualify.
Bad credit mortgages refinancing give you the opportunity to qualify for refinancing to renovate your home, consolidate debt, and more, even with really bad credit. An institutional B lender likes to see a credit scores above 500. Private lenders don't care for your credit history as they are more concerned about the loan-to-value ratio. Similarly, private lenders will accept credit with missed payments and also mortgage mortgage late payments.
Lower monthly payments.
When refinancing your mortgage, ideally, you will go for a loan with better terms than your existing debt. As a result, you'll be able to reduce your monthly payments and save money.
Cons
Higher fees and rates.
People with bad credit are generally subject to higher fees and rates when getting a loan or refinancing their mortgages. This is why it's important to find a broker who can help you reach your goals without spending much.
Risk of foreclosure.
Your property may be at risk of foreclosure if your payments are too high and you can't keep up with your payments.
Negative impact on your credit score.
When reviewing your application, a mortgage lender will conduct a hard inquiry on your credit report. As a result, your credit score could be temporarily affected.
How Do I Qualify for Refinancing with Bad Credit?
There are a few steps you can take to improve your chances of qualifying for refinancing, even with bad credit:
Improve your credit score.
Have documents to show qualifying income.
Make a details list of items you wish to consolidate with the refinance.
Find a reputable and experienced bad credit mortgage brokers or a mortgage agent.
Improve Your Credit Score
This may seem like a no-brainer, but even a slight improvement in credit scores can significantly impact your application. One of the ways to improve your score is to pay off debts on time, reduce your debt-to-income ratio, and refrain from opening new credit accounts.
Have Qualifying Income to Show You Can Afford the Payments
Lenders want to see your ability to repay the loan, so it's important to show that you have a steady income.
Look at Alternative Bad Credit Refinance Lenders in Canada
As previously discussed, alternative B lenders can provide bad credit borrowers with loans and mortgages. These lenders have recently become a popular alternative since plenty of people have a hard time getting a conventional loan from a bank.
Find a Reputable and Experienced Bad Credit Mortgage Broker
Look for a reputable and experienced Bad credit mortgage refinancing broker. Request they compare rates and fees to find for you. This ensures you the most competitive pricing.
Find out how much you could save by refinancing your home today!
No matter what your credit rating looks like, we'll work with you every step of the way to secure financing that meets your goals. Canadian Mortgage Finder has been providing refinance mortgages since 2003. They specialize in mortgage refinancing with 92% of their business involves mortgage refinancing with Alternative B lenders.
Apply Now!